Overview
Everyone knows the importance of Insurance in today's life. The Insurance market is lifeless without the Brokers. In today's insurance services, it's really important to recognize that the broker needs to manage all the details of their clients. Besure is an Insurance Software Tool for brokers. This gives brokers the capability to maintain bulk clients with different policy domains and ease their responsibility towards the job. Besure is an Insurance Policy Administration Software Which build by considering the need for Corporate Brokers/TPA. It is an Insurance Software for Brokers which facilitates Brokers to maintain data digitally and securely with so many available options and get quick access to their details anywhere and anytime.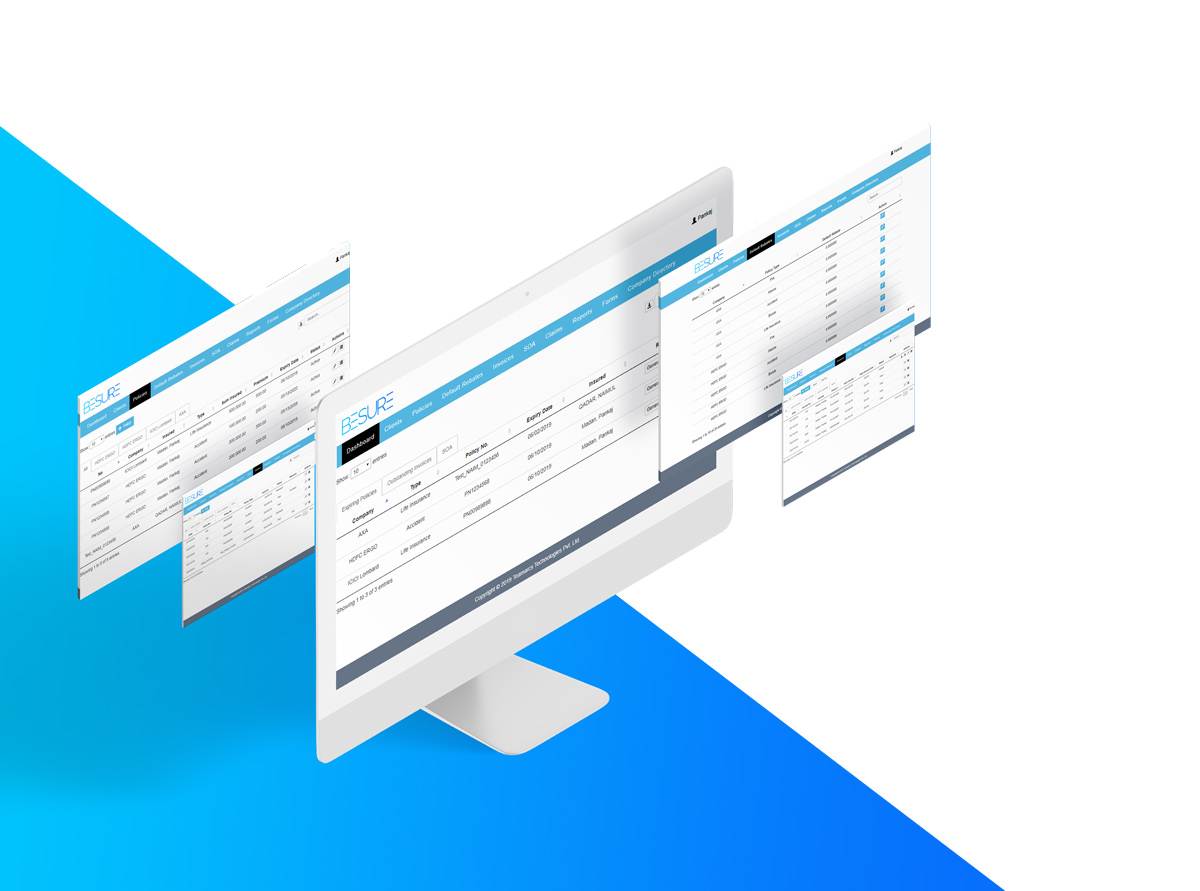 Customize tool
Insurance Software Tool For Policy Brokers. It facilitates Brokers to manage data digitally and get quick access to their details anywhere and anytime.
Reporting
It offers the functionality to maintain the Report according to specific Year, Company and Policy Type.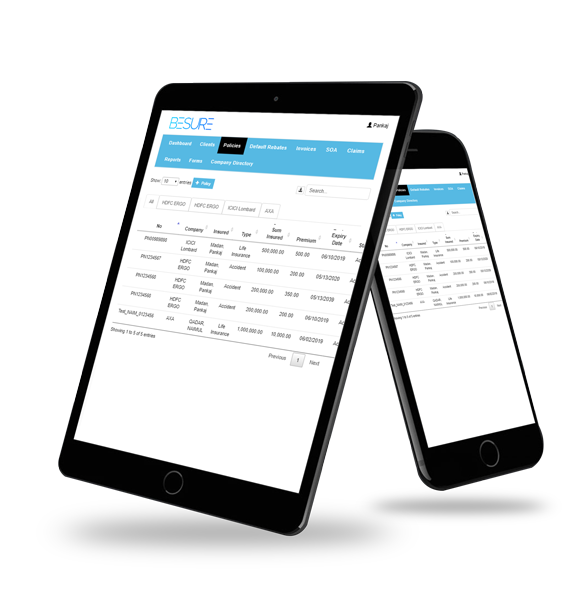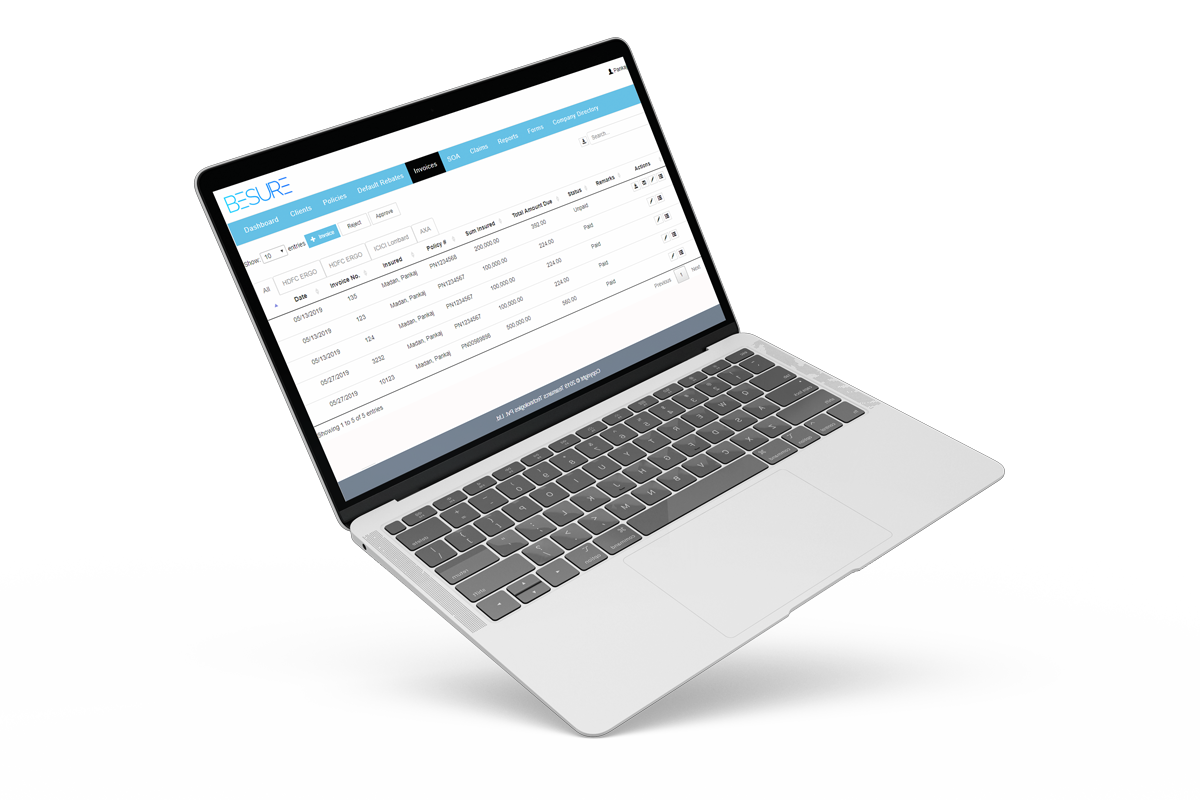 One Platform for All
Reinvents the way Corporate Brokers used to maintain their clients. It offers everything that a Broker/TPA needs.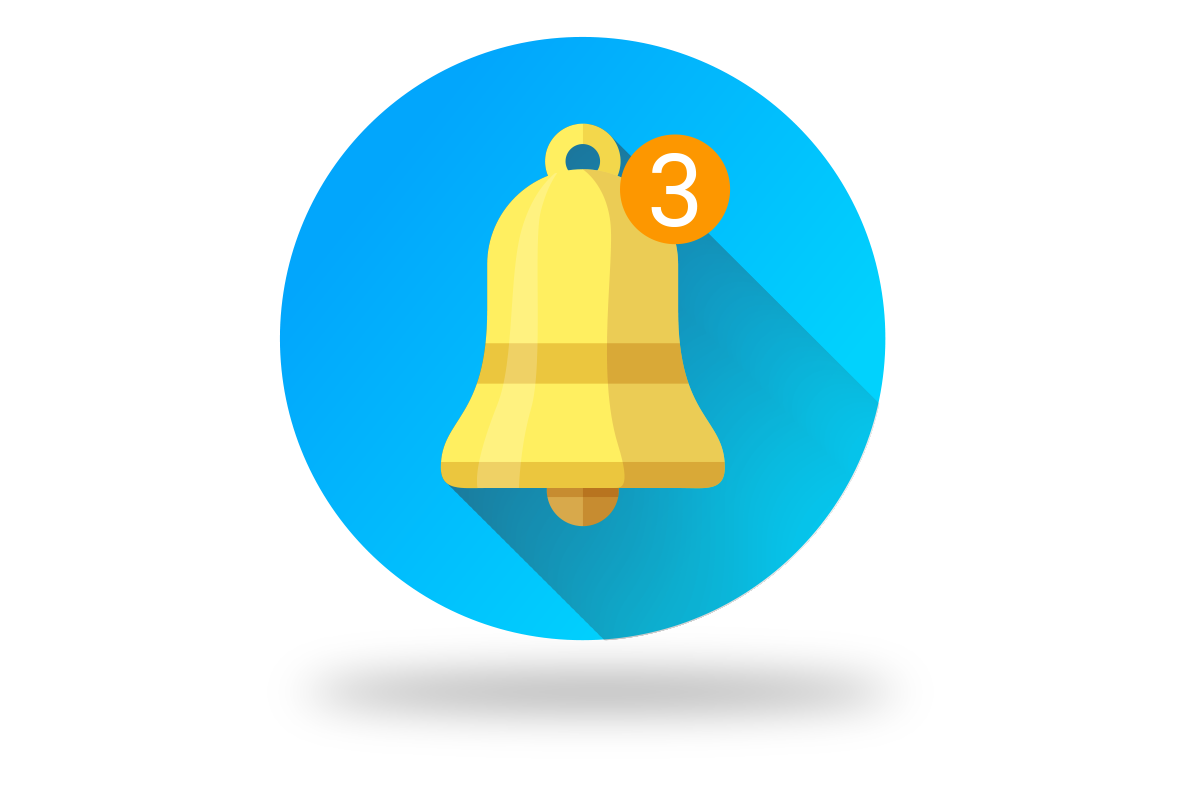 Renew Notification
Get auto Notified whenever the existing client's policy is Expiring.
SOA (Statement of Account)