DIY Marketplace – Insight & Exchange gathering platform for online market research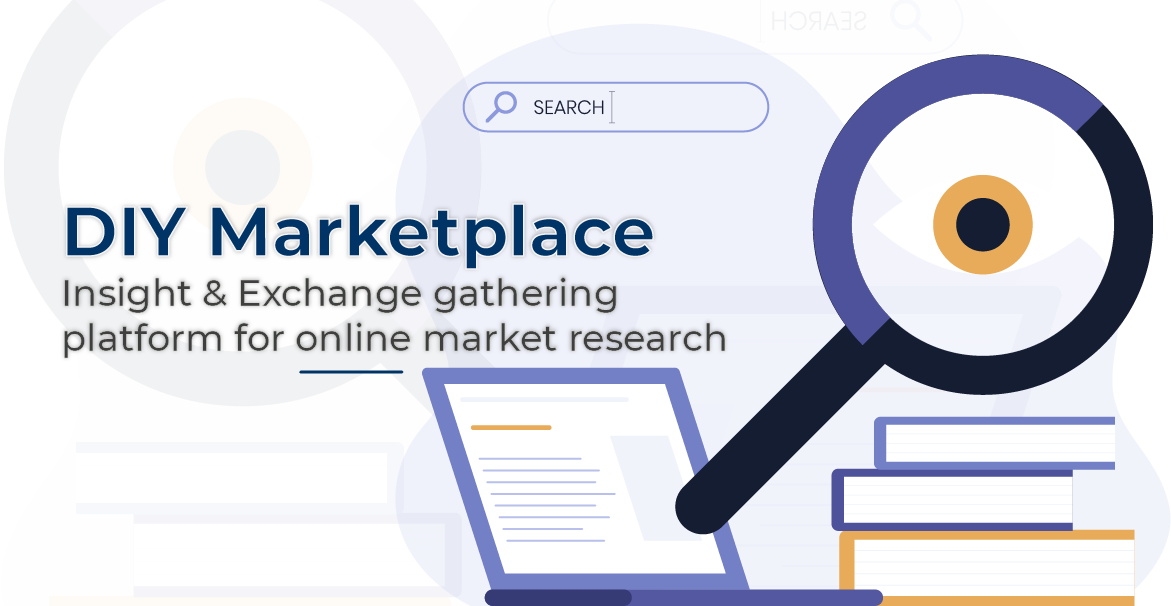 DIY marketplace is an agile solution of Insight & exchange gathering platform, high return and cost-effective way. It is personnel, customer, or marketing research using online research techniques that any market research organization carries out with online survey tools or research platform.
In DIY marketplace means you're dealing with this online community in-house, rather than of having a research partner/vendor set it up and maintain it. Today a user-friendly DIY is a complete combination of survey creator tool, sample management platform and community panel platform. Through DIY marketplace anyone can create surveys, design, launch, and analyze online market research surveys. Apart from this, a person can manage multiple samples of the vendor at one platform and can run an incentive program for the users' community. It helps to automate the current manual process where project Managers can interact with Clients and suppliers on emails for setting up their project on the DIY platform, it will provide them with a login to provide self-service capabilities.
DIY is the Ideal marketplace for the Right Survey Respondent 
DIY marketplace is secure, smart, and professional. They guarantee you'll get the quality group of respondents with your quality checks Not even community user but also it is a more secure platform for online project management for the market research project. DIY has detailed quality checks for a high response rate. If your panel can not give you quality respondent then no matter how well the study is designed, all your effort becomes useless if you don't have quality checks or filter for the right group of audience.
In other scenarios, if we look over a cost the panel platforms range in cost from $50-100K+ per year. If you are looking for your customized panel with hosted options that will add up much cost of than you thought. When it comes to the individual cost, in general experience for active panel management it requires a minimum of 10-12 hours of weekly maintenance. The cost savings are apparent when you measure the individual panel platform instead of DIY marketplace.
Its a marketplace offers a single interface through which to manage proprietary panels and sampling management; integrate with and blend sample from multiple vendors and thousands of community users. To know more about our DIY platform stay tuned with us for a new article and subscribe for daily news and updates.