How to Use Online Research Panel?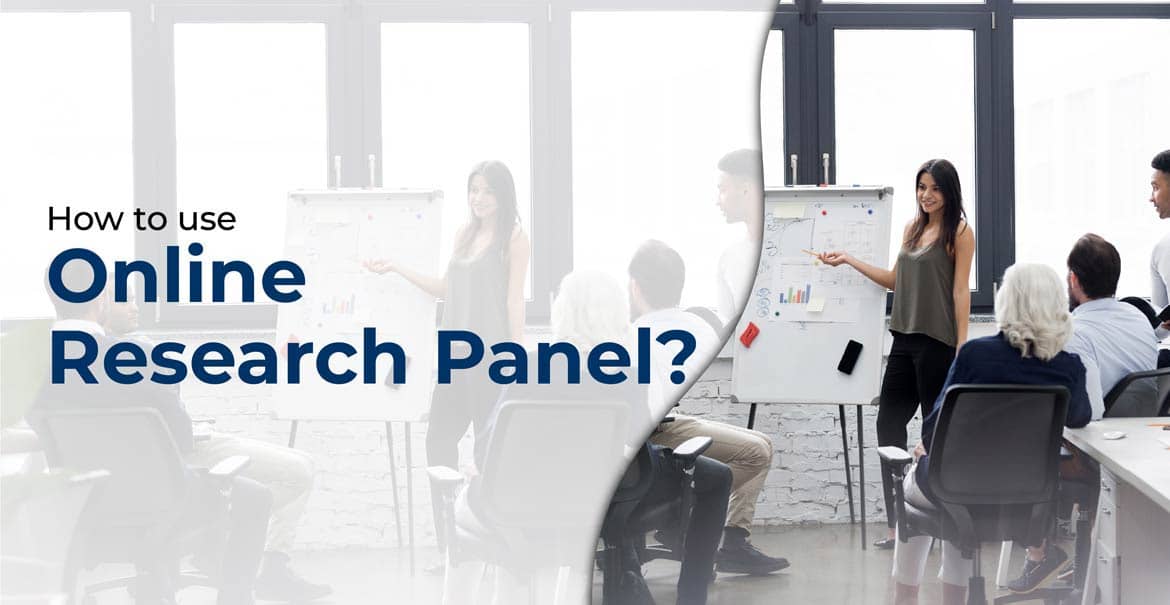 We heard about the online research platform before moving, to understand the online research method and how it works? You can find a reference in our previously published blog on panel applications. We will now focus on sharing information and briefing on every step towards improved understanding of the online research panel.
"We believe you should keep engaged in taking a small approach to improving your final destination"
Some features of online research panel:
1- DASHBOARD:
It is often referred to as "CONTROL PANEL" Admin will land in this directly after signing in and takes a first look at the survey, where no.of new users have been signed up along with user profiles – age, group and gender. The validated number of users, and from which channels come, can be seen in user insight & channel admin.
2- MEMBERS:
Administrators assign the task within the team (Managers & Helpdesk) and manage the status. 
3- SURVEY MANAGER:
Surveys segregated into three parts, All Survey, Priority, and Add Survey. In this section running surveys can be viewed and accordingly prioritize as per project demand. This Survey Manager designed by panel providers and it is one of the main business methods to gain insight into their customers to improve their business.
4- REDEMPTION:
Administrators can see the audience's request for redeeming points. And can take appropriate measures to ensure that the request is accepted or not.
5- TRANSACTION HISTORY:
In this part, the admin checks the rates of success, pending & rejection, and creates a ticket-track for requests of redemption.
Apart from these, many components come in Panel Management Software such as user list, service, library, and configuration etc. Through these user lists, admin can target people and set the amount response rate receiving to determine days. To fix the issues and close the tickets accordingly, questions were counted according to ticket numbers. Therein is a dashboard admin question that represents the IP and user name. 
In question master, the admin will create a detailed questionnaire that will be checked in conjunction with the project surveys and also the questionnaire categories. The numbers of the questionnaires are included in the polls. 
How Are Online Research Panels Formed? 
A properly designed and used online panel lets you tap and respond to your most urgent research questions quickly and accurately. This includes assessments of the idea, satisfaction, customer interaction, product design, and package design, and more. Panelists may be collected via dedicated and localized websites on the survey platform. These websites are encouraged to ensure social media, search engines and online ads continue to expand their panels' questionnaire categories. The numbers of the questionnaires are included in the polls.
What is the kind of online research panel?
It's also known as Panel Management Software people always curious about how the online community platform makes community platform? An online community platform is online stages where a group of unified individuals is encouraged to interact with each other hold an open discussion about their common interests, goals, or beliefs. This software provides the capabilities for brand management using forums, user groups, learning resources, and other social features. It provides tools to connect with customers to create focused user groups and communities. There are four important factors which represent Online Research Panel :
Internal and External Communities on one platform provides flexibility

Can work on elaborating existing community

Provides meaningful analysis and reports

Can provide upgrades
B2B Online Research
Our abilities to support B2B research worldwide. In business, to business, we deliver a high level of quality and services to our clients by targeting challengeable groups and quotes. Conducting competitor analysis by surveying or sampling a portion of that audience to understand their market strengths and weaknesses is another principal reason for using B2B research. 
For example, if you're beginning a new business or launching a new product, it's always a good idea to conduct some B2B market research before you invest a great deal of time and money in pursuing a particular direction.
HEALTHCARE Online Research
Online Panel Management Software from consumer to B2B to healthcare significantly focusing on selling medical equipment, devices, and serves to hospitals while B2C targeted the consumer of healthcare products and services. Consumers have more information at their fingertips and more providers to choose from than ever before.
Opportunities by using Panel Management Software in HEALTHCARE are: 
Promotion the Branding

Customer Value Propositions

Customer Satisfaction

New Product Development

Segmentation

Market Assessment

Communications

Channels
B2C Online Research
E-commerce refers to selling the product to individual customers directly is a term used to describe transitions between business and consumer.
For example, Quality of product, buying behaviour, type of product, preferred brand, weekly or monthly usage etc. Through this customer share their experience regarding products and services. By taking surveys, panel keeps update user information and provide data in bulk form to the client or organization. 
CONCLUSION
To make productive business hence it proved that Panel Management Software plays an important role and it has already replaced the pen and paper survey pattern into online tools. Which is the easiest and time-saving process especially in this pandemic COVID-19. It's fast, affordable, gives a satisfying result.