What is Online Management Tool?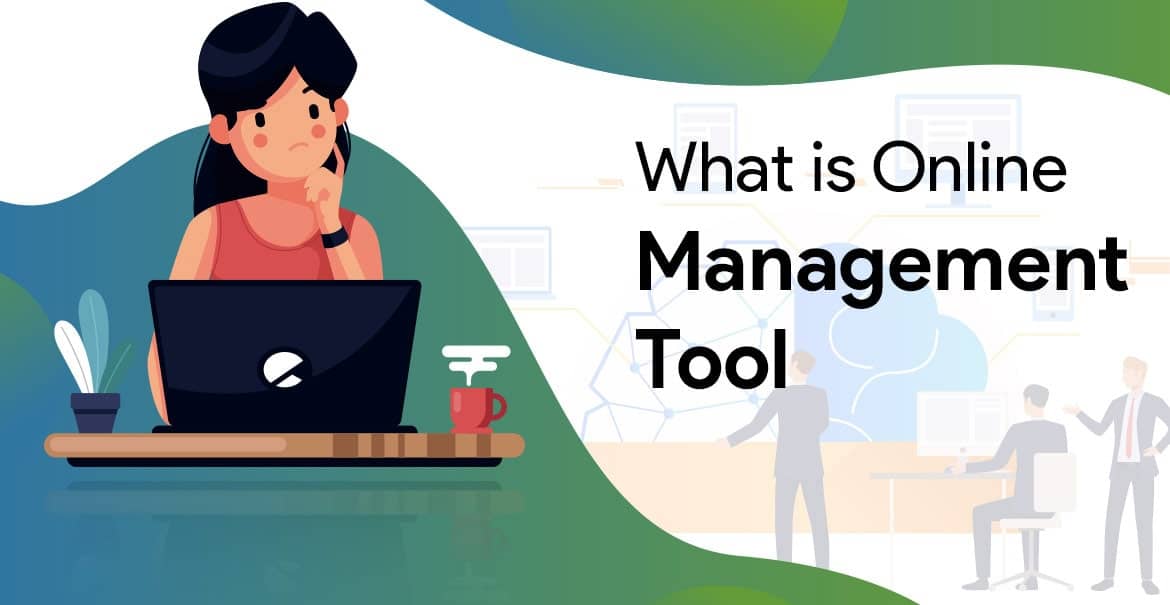 Management is a built-in process that increases the efficiency of members' works in an organization. And it helps in administrating and controlling the affairs of an organization to reach its goals effectively. Online Management Tool works in the same direction by considering the objective of the organization. It takes the organization on a single platform. So, the members of the organization work together. Which increases the efficiency of the members of the organization. By which an organization achieves its goals more efficiently and effectively. Economist defines management as one of the factors of making together with land, labour, and capital.
Why do you need it?
Online Project Management Tool is always purposeful and goal-oriented and it is opted by each organization that works with goals and some purpose. Online management tools boost your growth of the organization by fulfilling the requirements of the organization. It optimizes the useless work process and decreases the usage of tools used to accomplish different tasks to achieve one single goal. An Online Project Management Tool compiles multi-tasking and increases the scalability in which expansion and shrinkage or organization doesn't affect. And it makes your organization more independent.
How to select the best tool? 
To select the best tool for your organization. First, you should be very clear about the objectives and goals of your organization that what are the goals and objectives your organization wants to achieve? Moreover, which tool present in the market which fulfils the same. Now, after the goals and objectives, you should focus on the requirements of your organization. Sometimes the goals of two different organizations can be the same but to achieve that goal objectives, principles are different. You should be very clear about the internal requirements of your organization. For example what type of multi-tasking you want to compile with the help of an online management tool? Other than that you should also keep in mind that the online management tool you are looking for also offers customization, security, integrations, Intuitive user interface, cloud-based access, and must be cost-effective.
You can also contact a consulting firm that helps you to identify the best tool for your organization.
Key benefits:
Here are some key benefits mentioned below which benefit your organization after adopted an online management tool. 
Easy to Access Files
Maintain Quality of Work
Centralize Data 
Support Remote Work
Information in Real-Time
Tracking Progress
Easy Task Assigning
Easy Reporting
Some online management tools should try to defeat the challenges faced by the organization to achieve the objectives and goals of the organization. Here we've mentioned some best Online Management Tool for your organization;
Koncept
Koncept is an aggregator tool that works for the vendors as well as for the client. It helps to gain total control over your sampling projects. Sampling has always been a difficult task to manage. Koncept empowers you to run your sample all over the world. You can also filter the execution of sample based on the region. It is a Sample Management Software consisting of pre-screener that having multi-lingual questions to design a better survey. Which is time savvy, and also improve communication in other languages as well. As a result, it gives you a better response from different regions. A fully functioned software that is handy and very user-friendly. Koncept provides comprehensive reports with different filters and customization that helps to analyze the relevant response comes from the respondent.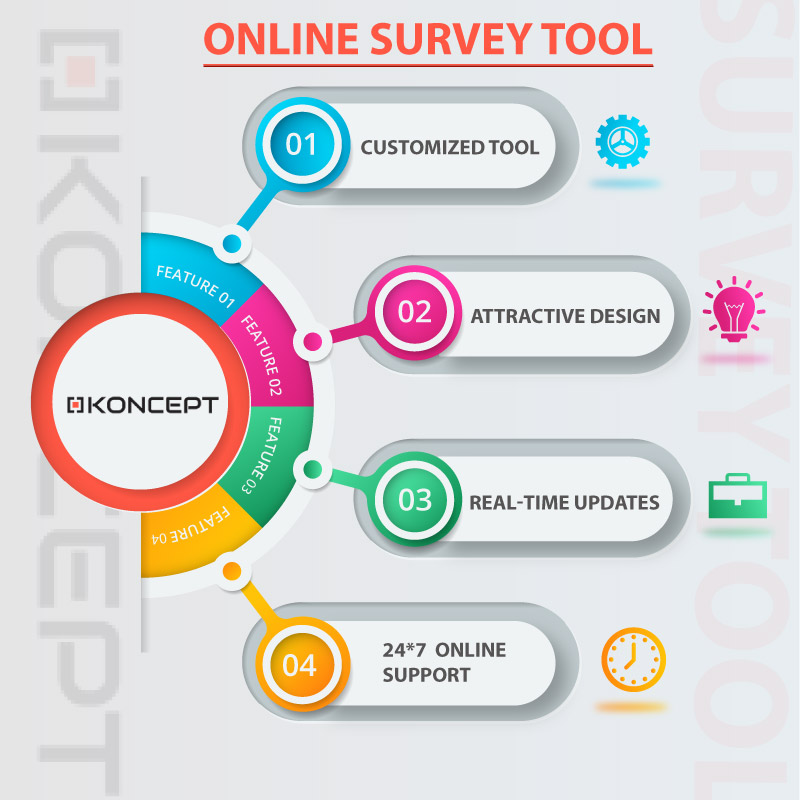 Key benefits of using Koncept as a Sample Management Software are:
Group Project Management

Customization

Comprehensive Reports

API Integration

Real-Time Updates

Targeting Quota Management

Multi-Lingual

URL Protection
Besure
Besure is an Insurance policy management software. It is an agent dashboard that helps to maintain the sales process and track performance against specific sales goals. BeSure offers a dashboard for corporate policy brokers, TPA's and individual agents to track policy management, claim management, comprehensive reporting and much more. Users can also search for policies or customers by name, policy number, and quote number. It also manages client data securely. Besure offers a decent panel to policy brokers for invoice management, statement of account and forms repository, Where users can save their pre-design forms. It also provides the functionality of real-time sharing emails with clients and notification to renew policies which policies are expiring.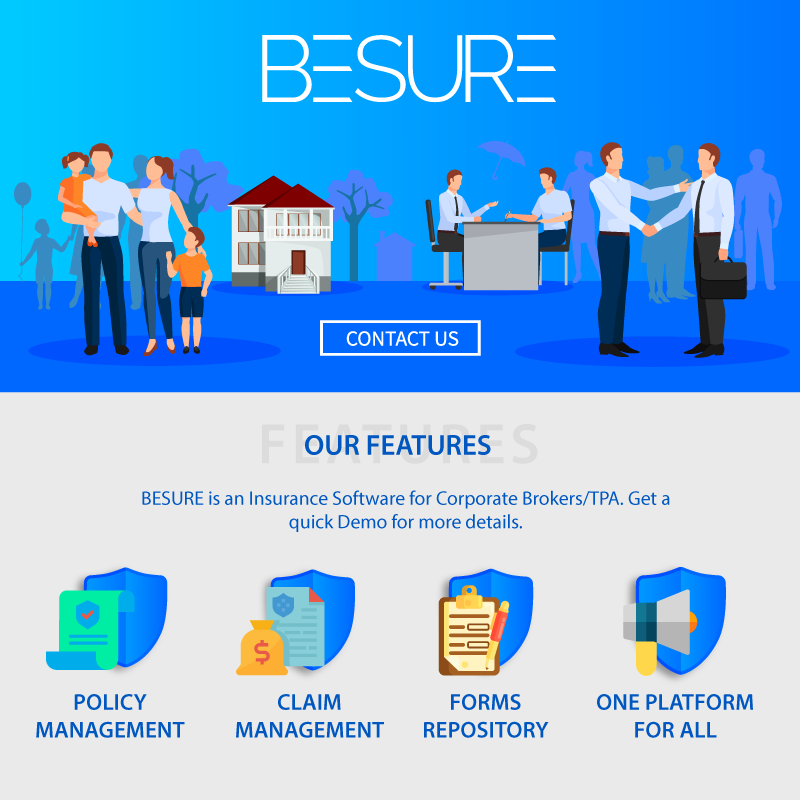 Key benefits of using Besure as an Insurance Management Software are:-
Decent Dashboard

Policy Management

Invoice Management

Claim Management

Customization

Comprehensive Report

Real-Time Notification

Forms Repository

Statement of Account
ConnectMyHr
ConnectMyHr is employee management software. Which provides functionality for HR to manage all the available resources in an organization. It offers a decent employee information dashboard. Which having employee directory, bulletin board, you can set restricted holidays, leave clubbing and covering, automate years wise adjustment of leaves. For employee ConnectMyHr having help desk by which an employee can connect with their respective HR. For HR Set-up leave policies is available and automation of attendance calculation. One of the best functionality it offers is employee IT declaration is also available. Other than that PF calculation is one of the key features it having.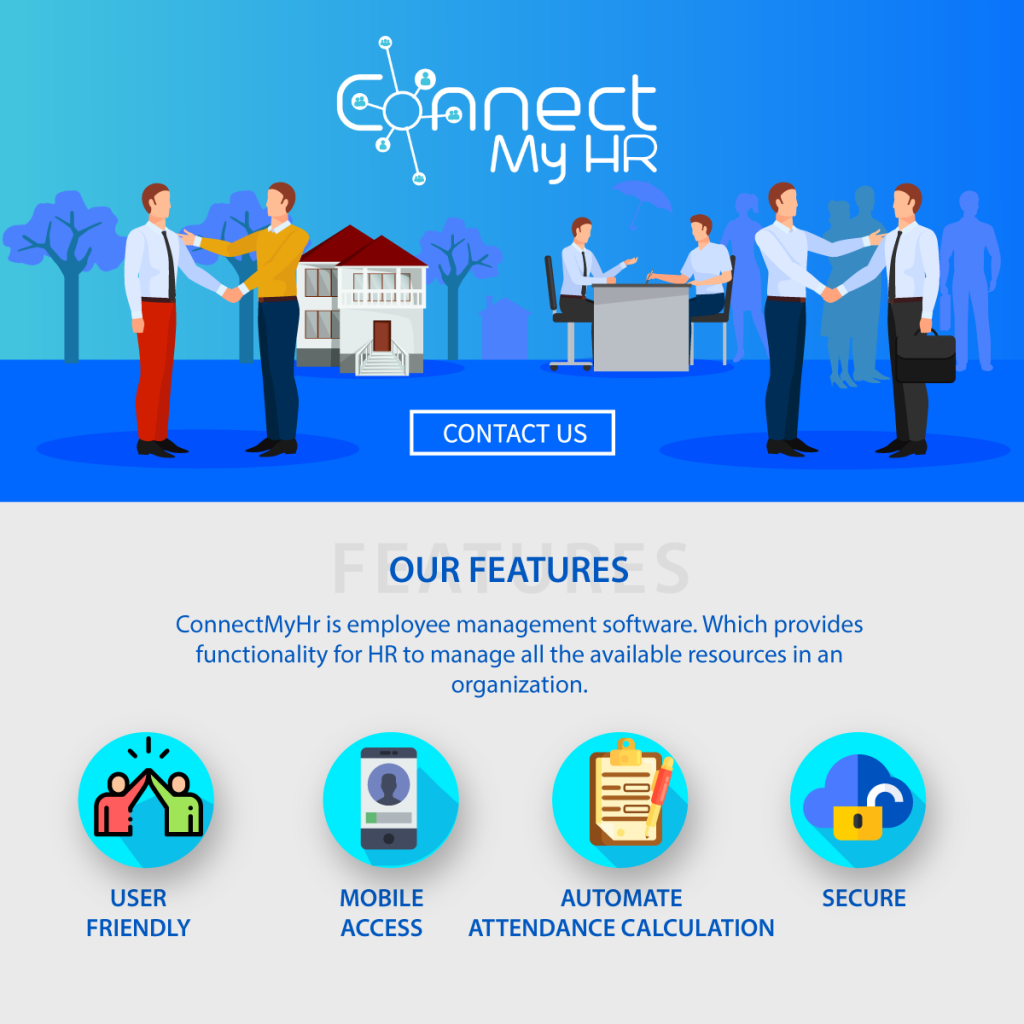 Key benefits of using ConnectMyHr as Employee Management Software are:-
User-Friendly

Mobile Access

Transparency with Hierarchy

Secure

Notification Alert

PF Calculation

Employee IT Declaration

Help Desk

Automate Attendance Calculation
Conclusion
Needs and requirements of every business change with time. Likewise, above-mentioned tools are useful for any organization who works for online sample management, online insurance management and also for those organization who wants to manage their employees effectively and increase the work efficiency of their HR's. Check them out and please do let us know, how these tools can be useful for your organization's growth. Don't forget to drop your comment below.