What is Panel Management Software?
Research has become such an inevitable part of the industry that no business can sustain without it. This is why the need for research-panels is increasing with every passing day for qualitative & quantitative research initiatives. Companies need customized portals for such panels which brings us to the Panel Management Software! With this advanced system onboard you can maintain, segment and recruit your panels from any device. Even though it can be used in any industry its widespread usage can be seen mostly in the Healthcare Industry.
In case of the healthcare industry, a panel consists of a group of patients who are assigned to a specific care team of the practice. Every care team is responsible for acute care, disease management, and preventive care of every patient on their panel. Here, Panel Management also goes by the name, Population Management which has been a proactive approach towards the healthcare industry.
Integrating the software:
Even though Panel Management Software is being used in almost every industry there are still a few things that you need to explore before implementing it at your workplace. There are many things to consider like single or multiple sign in support, automated impanelling of respondents, signing up panelists through their social media accounts and much more. According to the experts, its best to go for the custom designed system if you want to incorporate these things as per the requirements of your business.
Impact on the healthcare industry:
Panel Management Tool has brought a revolutionary change in the methods of the health care industry. It provides for continuous care to every patient instead of episodic care which allows for higher health care quality as the primary care provider would be assisting them too. The assignment of patients to a specific care team allows for a continuous and personal relationship between the care team members and their patients. This bridges all the gaps which dominate the earlier healthcare methods.
Panel members can use Survey Management Tools to track the well-being of every patient and accordingly optimize their treatment services. But what exactly is it? How are the other industries and corporate firms using it? Let's find out!
What exactly is Panel Management Software?
Panel Management Software is a type of Customized Survey Tool which is used by various companies for the creation of a customized gateway for their panel. The companies use this Customized Survey Tool which helps them with multiple aspects of maintaining a research panel. In addition to that, the panel management software even allows the companies to easily and quickly gain insight from the panelists, manage and create multiple panels, target various segments of panelists, and build an enriched panelist profile.
A panel is quite different from the traditional focus groups as at a given point of time, it can constitute up to 150 members. A panel usually consists of members having the same interest or beliefs.
Like it is said before, Panel Management is extensively used in the healthcare industry. World Health Organization has conducted a study which shows that 40% of Panel Management Research is carried out in this sector. To manage patients and their studies, panel management is necessarily used all over the world. Still, don't think it is relevant? Take a look at the many ways it is included in the healthcare industry.
Why Should You Use Panel Management Software?
Panel Management Software consists of various Survey Management tools which can be used for different purposes. Let us take a look at them.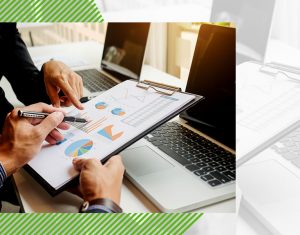 • Target Research- Companies can send surveys easily to a specific group or targeted group and they would be able to receive the results immediately.
• Better Results- It provides for more reliable feedback and higher response rates.
• Respondent Profiles- Companies can develop a robust profile of their panelists & then they can use the data to develop their future product, services, methods, and more.
• Quick Turnaround- It has been proved that it provides faster results than any other research method.
• Cost-Effective- Managing and owning a panel management software would internally cost comparatively less than buying a Sample Management software from another source.
Here are a few more crucial reasons why so many healthcare institutes are opting for panel management software these days!
Advantages of Using Panel Management Software: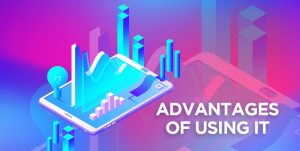 There are numerous advantages to using Panel Management Software. Some of them are as follows;
It is very easy to create a panel recruitment portal by just using a click and point interface

Using API, it can be easily integrated with any software system.

To get insights about the website traffic, it can be integrated with Google Analytics

Extended and unlimited profiles can be created by just asking the panel members to sign up and take the surveys for profiling

It can edit, add, and customize fields for profiling of members accordingly with the help of Survey Management tools

It can import or export the panelist data and filter or search for panel members

It can provide for detailed project history about every invitation, project, and more

It also provides for analytics and survey tracking for point allocation, terminated, opt-outs, complete based on the survey status
Importance of Panel Management Software:
Panel Management Software helps in the launching of research, in the personal panel of your business to get more insights faster than ever. For each customer interaction, it would build a rich profile with the help of a single data warehouse. Through on-demand sample respondents, it would reduce the expense of the entire research. Enterprises can even login on the software anytime they want and view the activities and the feedback. The panel management software would help in the distribution of the survey on the Internet and various social media platforms with just the press of a button. It also helps in managing and designing reward programs automatically. Various customized panel management software can be tested beforehand by using the Sample Management software first.
A good panel management software would support and provide for detailed reports, rich panel profiles, and powerful questionnaires. Various panel management software applications can differ in many aspects. There are some specific requirements that a good panel management software should have in order to provide the best and accurate results. Knowing about them would help you to identify the good quality ones from the others.
• Panel Membership-
Different apps have different views on panel membership. The enterprise feedback management system is all about community panel providers which are focused on Market Research Online Communities, empaneling customers, and more. A good software should offer a compact incentive system to the panel members such as financial incentives for medical and IT-directors, point-based incentives for general panels, and even no incentives for the typical customers.
• Questionnaire Functionality-
The software should offer rich questionnaires designed with the latest automation capabilities. It should provide for device compatible surveys, which means the surveys can be easily taken on a laptop, desktop, and mobile phones. Apart from that, it should also be browser compatible which would allow greater consumer outreach. In addition to the standard questions, it should also support for gamification exercises.
• Integration-
It should have the capability to integrate the respondents automatically by adding the details from the other systems like a customer service portal, your Brand's CRM system. It would help in the integration of new panelists from across various fields on the Internet. There are few other basic points of differences which you can consider such as panel size, software charges, amount of survey response, reviewing report methods, quality of solutions, and more.
Conclusion
---
Panel Management is mainly aligned with recommendations to strengthen every category of business from any industry. This would not only help in the production of quality products and services for the entire customer-base but it would also help in expanding business ideas and discovering new methods, approaches, products, and services by various industries. Now enterprises can even test various Sample Management Software applications before buying specific panel management software. Panel management has dominated the healthcare industry on a large scale and has brought amazing developments in their existing methods. So, go ahead and get a custom made panel management software for your business!